"MOST EFFECTIVE exfoliator in organic skincare!"
Spa-grade exfoliation with alpha-hydroxy acids
Juice Beauty - GREEN APPLE PEEL FULL STRENGTH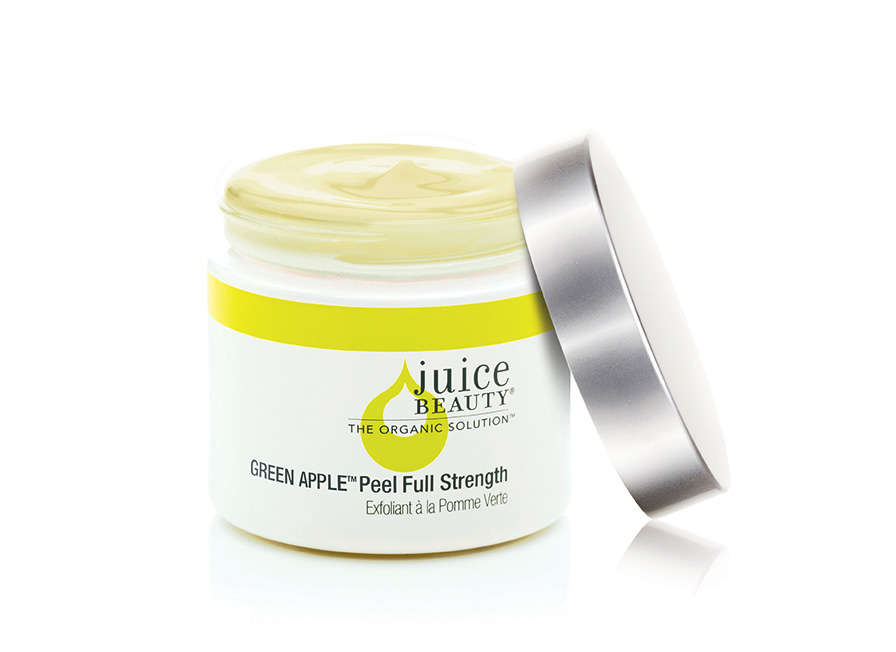 Bestselling facial peel!

A wonderfully fragrant alpha and beta hydroxy acid mask reduces the appearance of fine lines and wrinkles, as well as dark spots and discoloration. This powerful AHA exfoliator is ideal treatment for hyperpigmentation, uneven skin tone and texture as well as for impure and oily skin.
Spa-grade AHA peel reveals brighter complexion in minutes!

Effects on your skin:


Helps even skin tone and texture, and reduces the appearance of dark spots & discoloration.
Blurs the appearance of fine lines with Vitamin A.
Helps fight free radicals with antioxidant-rich grapeseed.
Nourishes with Vitamins A, C & E for healthy looking skin.
Beauty Editor's tips

"The Green Apple Peel has grown to be one of the most well-known peel in certified organic cosmetics! This ultra-powerful natural cosmetic exfoliation treatment radically revitalizes the skin with salicylic and AHA acids, which are known for its anti-inflammatory properties.


The acidity of the Green Apple Peel is 13-15 %, which makes it a spa-grade peeling - you no longer have to go to a beauty salon for AHA treatments!


The skin should be rinsed and moisturized carefully after using the product. You may experience some redness after the treatment but there's nothing to worry -
it's the natural reaction of the skin for strong acids. Redness usually fades within two hours and it can be reduced with soothing and moisturizing products. You can already see noticeable difference after a single use - peel the skin in the evening and you will see a balanced and even skin in the morning! Use regularly once a week to get smooth and glowing skin.



Green Apple Peel Full Strength is simply the best organic peel on the market - if you don't believe it, try it yourself!"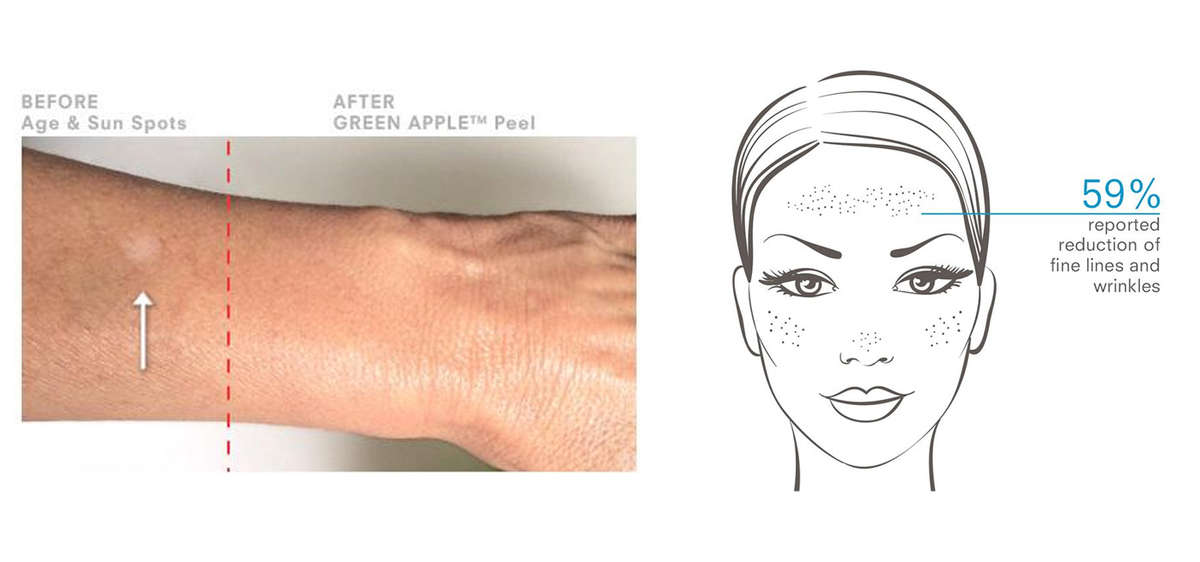 Read customer reviews
Confirmed customer reviews | Average: 4,7 stars
Powerful product!

★★★★★


"After first use I experienced a lot of redness, but it went away within an hour. Hyperpigmentation on my forehead was lightened after only one use and after next time slightly more. This product really works! "


- Ellen
Best peeling EVER!

★★★★★


"I have acne, but also some dryness on my skin. I've tried a number of peels without getting any help. This product really works! After the first time I can see the effect on my skin. My face was really red for a moment after peeling, so it's really recommended to use it in the evenings. Definitely buying again!"


- Alice