A Unique indie beauty brand
Okoko Cosmétiques is a premium, avant-garde skincare brand based in Vancouver, Canada. We create beautiful, amazingly effective formulations using some of the Earth's finest natural ingredients.
"This is who we are, an international, high-performance, exotic skincare that marries innovation and sophistication. Made with the rarest, to reveal the finest in you. We invite you to discover Okoko and our wonderful creations."


- Oyeta, CEO, Okoko Cosmétiques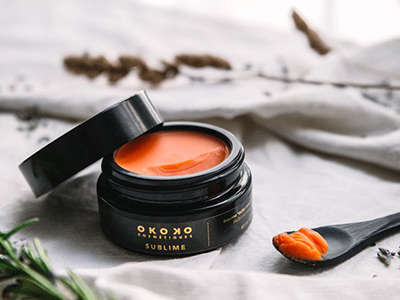 Sourced from the finest ingredients

Okoko is known for creating uniquely exotic and stand out products that reveal a rejuvenated and irresistible complexion. Our high-performance, multi-functional, luxury skincare not only reveals beautiful skin but also performs to the highest standards and is a joy to use.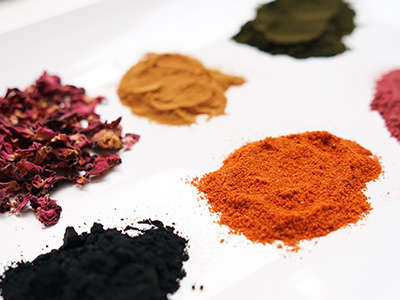 We create beautiful, amazingly effective formulations using some of the Earth's finest natural ingredients. This skincare line provides the solution for every skincare need. Reach out to our skincare professionals for more information!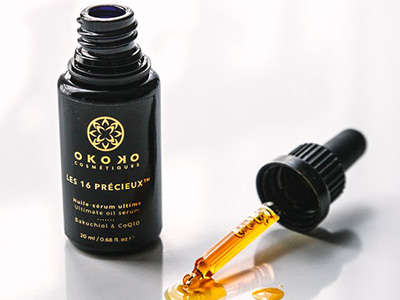 "I was charmed by the very first touch of Les 16 Precieux Oil Serum! It's probably one of the best serums, which I have ever tried. The serum leaves incredibly smooth feeling to the skin and is absorbed in an instant. It's also perfect under make-up - foundation glides on beautifully!"
Beauty Editor's favorites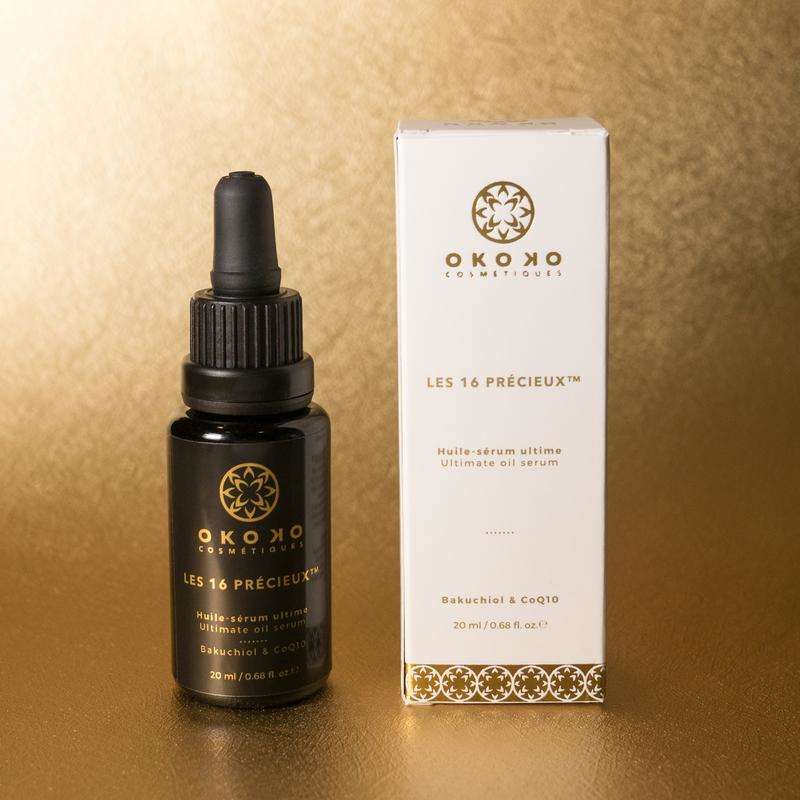 Les 16 Precieux Oil Serum

Skin type: All skintypes, also for sensitive skin
It is the most divine radiance serum made with 16 of the most precious oils and extracts, and infused with coenzyme Q10 to provide powerful antioxidant protection. White lupin extract firms the skin and helps redefine the eye and facial contours to achieve youthful looking skin. Fermented willow bark maximizes skin hydration, and reduces inflammation and the appearance of breakouts.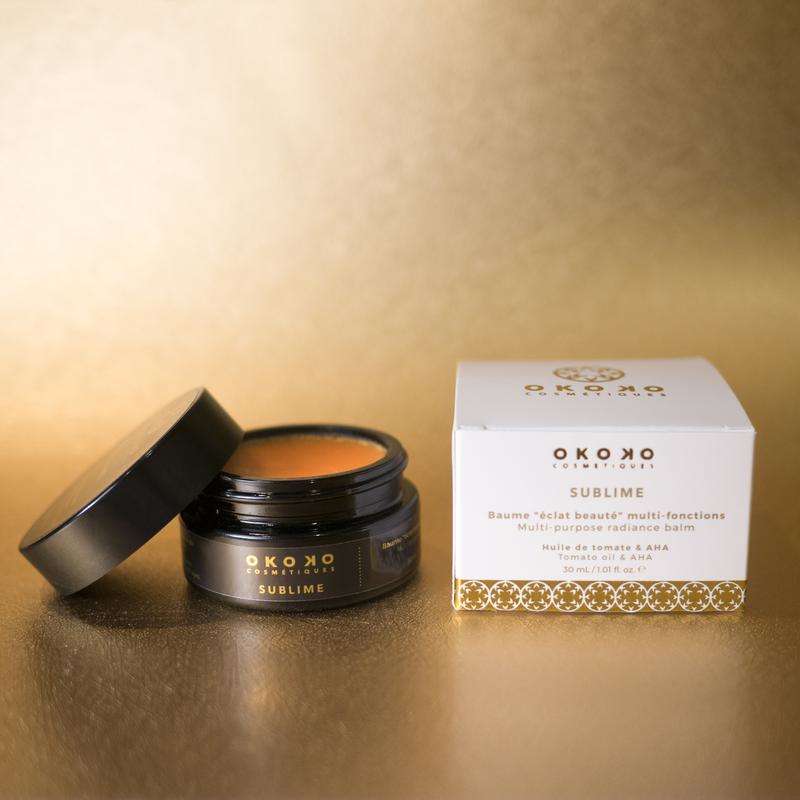 Nourishment and moisturization

Skin type: Dry, irritated, blemish prone skin
Why complicate life juggling products when one wonder answers all calls? Smart-working balms are a skincare essential. OKOKO multi-purpose Sublime balm is one of the Finest… With an antioxidant-rich blend of astaxanthin, rare and precious tomato oil rich in lycopene, fermented willow bark, this AHA infused beauty balm is the perfect solution for just about any of your skin's needs.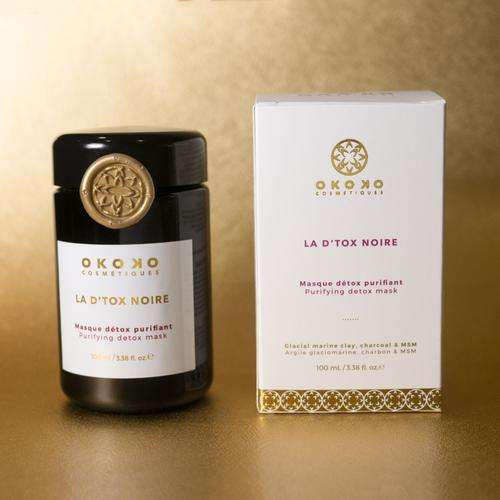 La D'Tox Noire Purifying Mask

Skin type: Oily, blemish prone, acne prone skin
Rich, decadent facial treatment made with the earth's finest glacial marine clay with remarkably high levels of beneficial minerals, micro-nutrients, and phytoplankton that help detoxify and revitalize the skin. It works to deep cleanse, purify, rejuvenate and revitalize, bringing a new, glowing radiance to your skin.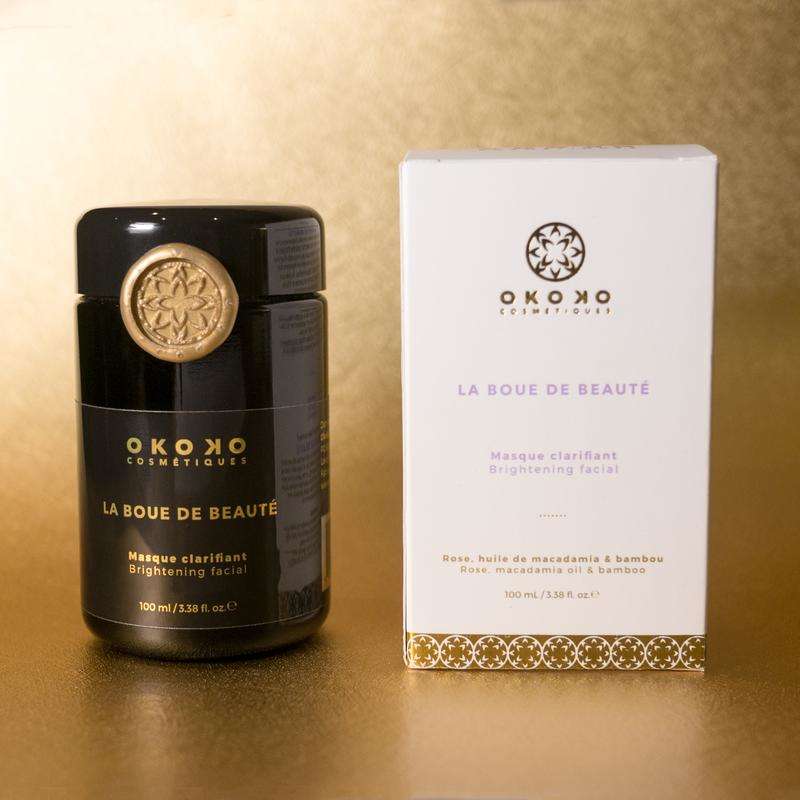 La Boue De Beaute Brightening Mask

Skin type: Dull, dry, stressed
This silky beauty mud is a powerhouse blend of 23 active ingredients that will help lift impurities and revitalize dull skin. Brightens, softens, exfoliates, and refines skin leaving it clear, smooth and more evenly toned.
Secret du Dragon Lip Serum - instant hydration for your lips

This innovative blue-tansy infused product is a rare and potent lip treatment/serum made to work together with your lipstick. It is enriched with superior skin conditioners and antioxidants to heal cracked and chapped lips. The lip treatment instantly softens roughness, nourishes, and helps soothe serious dryness. Lips stay hydrated and protected all day long, making your lips look natural on their own. It also acts as a primer for any color application.
Buy now! >
Sublime Balm - the ultimate multi-tasker for you skin
Ultimate multi-tasker: Use the sublime balm as a thin layer day and night (whenever needed) to deeply hydrate, renew, protect and highlight. (Try mixing it with Les 16 Précieux oil-serum for a multi-miracle glow effect! It's glorious!)
Skin-savior: It is a great ally to soothe and smooth small, visible imperfections.
Brightening night balm:A small amount suffices to deeply replenish your skin and brighten your complexion while you sleep.
Eye balm: Use it to pamper your delicate eye area softening the look of fine lines, wrinkles and other signs of fatigue.
Luxury cleansing balm: Although it is not its main use, Sublime emulsifies into a gentle cleansing milk when mixed with water. Use to cleanse then wash it off with water or gently wipe it off, and it will leave skin soft and gently hydrated. Perfect to remove light make up or to prepare your skin before masking.
Smoothing balm: If you have rough (irregular) skin texture, you will be amazed at how soft and touchable it makes your skin; Sublime Balm is without question one of the best skin-smoothing products you will experience.
After sun skincare:Great to keep your complexion looking gorgeous after sun exposure.
Buy now! >